THE
HOLISTIC

EXPERT CONCEPT

Our holistic concept allows you to benefit from the expertise of our entire team of experts. As you wish, you can have one or more experts support you digitally or on-site. You remain flexible in your choice throughout the process.

Time is our most valuable asset. That's precisely why we want you to get to your personal goal as effectively and in as little time as possible. We make this possible for you with the support of professionals. Our experts have an average of 13.5 years of entrepreneurial or management experience at higher levels, which they have gathered in small and medium-sized enterprises or corporate groups. All experts are educated to the highest level and have various advanced training in coaching, training and consulting (CTC). Each expert is fluent in at least two languages. Our entire team offers CTC in more than 6 languages.

Our approach: Unfortunately, one person alone cannot know and be able to do everything. Since CTC topics are often complex and we want to give you the best possible support, we at DressenCoaching work together in a team of experts.

Secure a free initial consultation and find out with Ms. Dressen which combination of experts and which solution is the most suitable for your concerns.

Tanja Dressen will be happy to conduct the initial consultation with you.
OUR
SUSTAINABLE

METHOD:

CTC
C
Coaching
In coaching, specific questions and theses are formulated to help you find the solution on your own. You are the expert for your concern, the coach is your companion to find the solution.
T
Training
Training the practice of certain skills. In this case the coach is the expert and supports you through a targeted program to learn new skills. Through training, knowledge is consolidated.
C
Consulting
The focus of consulting is sharing knowledge and experience. The consultant acts as an expert on a specific topic and tries to provide you with as much information as possible. You work together to develop a solution strategy.
OUR CTC METHOD IS
PROVEN

TO BE:
MORE SUSTAINABLE

THAN THE APPLICATION OF A SINGLE TECHNIQUE
HIGHLY CUSTOMIZED

TIME-SAVING

DESCRIBED AS EFFECTIVE BY 100% OF OUR CLIENTS
Depending on your concern and topic, the proportion of coaching, training and consulting varies in each session. CTC allows us to flexibly respond to your needs and get the maximum out of it for you.
The basis of the CTC method can be found in neuropsychological research: The human brain likes to fall back to the path of least resistance. Old habits and certain behavior patterns always return. And this happens regardless of how enthusiastic we are about a topic. Who doesn't know this? We read books on certain topics, such as performance enhancement, work-life balance or modern leadership. We attend interesting seminars, coaching sessions or lectures and are even firmly convinced that these approaches would enrich our lives. We even manage to implement them into our lives in the short term. But then we fall back into our old patterns after a certain time. The reason for this is as simple as exercising our muscles. Just because we watch a fitness video and think that the exercises would have a positive effect on our body, unfortunately this does not mean that our body will convert this new knowledge into a body transformation. The same is true for our brain. Coaching promotes the process of new insight, which is the essential cornerstone towards change and further development. The next step is the phase of gradual change. Similar to fitness training, change can only be achieved through targeted training. Our brain works like any other muscle. The more often we expose our brain to a certain stimulus, the better it is internalized and stored. The brain begins to adapt. For longer term change and development, the technique of continuous and regular training is a must. In conclusion, Consulting addresses another region in our brain. The hippocampus is the part of the brain responsible for learning and memory. By immersing ourselves in a certain topic, we set another important stimulus. Thus, Consulting forms an essential basis for the sustainable implementation of what has been newly learned. Our applied combination of all three techniques Coaching, Training and Consulting enables you to change and develop in a sustainable way.
Our Founder

Tanja Dressen

INTRODUCES HERSELF
I am Tanja Dressen, founder of Dressen Coaching and your main contact person. I am pleased to welcome you to our website.
My personal ambition is to offer my clients coaching, training and consulting at the highest scientific level. In addition to my training as an Executive Coach at the University of Cambridge, Systemic Coach for Change Management and Mental Coach for elite sports, I offer my clients a broad spectrum of scientific knowledge from my MBA, my doctorate in Business Psychology and my current combined Master's degree from the world's best universities Oxford Saïd Business School and HEC Paris in "Coaching and Consulting for Change".
As a former Vize Managing Partner of a German IT company and member of the management board of a non-profit organization, I was able to experience first-hand how increasing responsibility towards employees, investors, customers, but also business partners gradually changes one's own personality. Within 9 years I had founded 4 subsidiaries in North Africa and Europe. I was responsible for over 500 employees and freelancers. By implementing my digital outsourcing strategy, the German IT company was able to achieve a continuous annual revenue increase of at least 13% since 2015.
The success made me happy. Nevertheless, success changed my personality not only in a positive sense. Growing indifference, emotionlessness, and constantly considering whether I was using my private time effectively and efficiently were my most striking changes. From today's perspective I can say that my personal development had temporarily stopped and I was no longer 100% sure of my values, needs and goals. The decision to seek a coach at this point was the best decision of my life. Thanks to coaching, I formed a sustainable synergy between my personal development and my professional success.
I restored my inner balance. This experience and my scientific background in social and business psychology were the deciding factors to take the path as a coach, trainer and consultant (CTC).
My CTC path started in 2009 with my training as a mental coach with the permission to coach top athletes in Germany and Austria. Parallel to my research work, which I started a year earlier at the Institute of Sports Psychology at the German Sport University in Cologne, I supported squad athletes of various disciplines in Germany and Austria as a freelance mental coach. In 2011 I quit both jobs to join the sports IT industry due to a very lucrative offer. My experience in mental training and sports psychology research was an excellent preparation for my path as a consultant in IT with a focus on sports. Due to multiple requests, I decided in 2016, in parallel to my managing activities, to go freelance again as an executive coach. Since then, I have been accompanying business leaders and executives at the highest management levels all over the world in German, English and Croatian, primarily by digital means. In 2021, the decision was made to found DRESSEN coaching and to end my work in IT in order to focus fully on executive coaching. My vision was to set up an innovative new concept of executive coaching to support my clients even more efficiently and sustainably in their development. Thanks to my competent team of experts, I was able to turn my vision into reality within 7 months.
As a researcher and lecturer, I worked in university research of sports and social psychology in Germany and the UK after my first degree. I have delivered over 2400 hours of lectures and seminars on communication, behavior analysis and interpretation, motivation, ethical development, and social influence. I have also interviewed and experimentally analyzed over 1280 executives and professional athletes since 2008. After completing my MBA, I decided to pursue a PhD in business psychology in 2016 on the topic of "Influence of situational and personal factors on cheating behavior in corporations." to do a PhD. In Winter Semester (WS) 2021/22 the thesis was handed in for revision.
As a guest lecturer, I continue to give talks and lectures worldwide on the topics of goal-oriented communication, ethics, coaching and modern leadership.
As a private person, I grew up in a lively, intercultural family. The constant encounter of up to 6 nations and several languages had a significant impact on my international career. In the last 18 years I've lived in 5 different European countries and commuted during the last 10 years professionally and privately between Europe, North Africa, USA and Asia. I can now proudly say that I have friends and contacts all over the world.
Tanja Dressen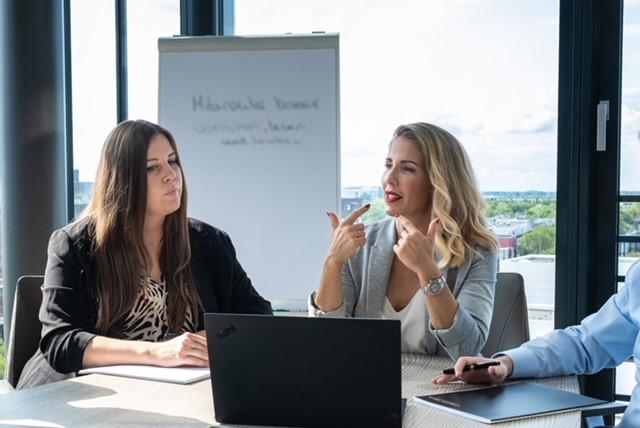 Leading Change
(Digitalization/M&A)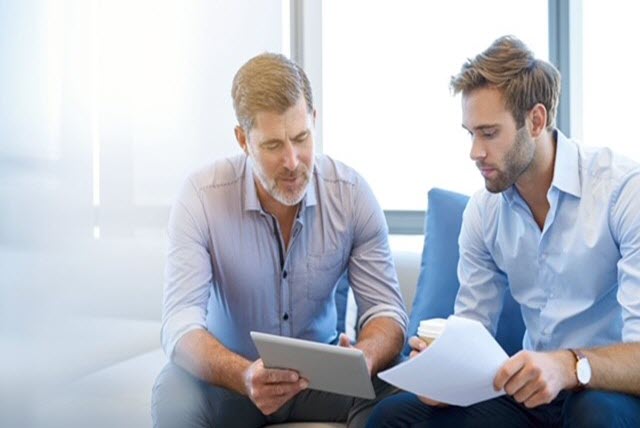 Mental Peak Performance
through
Cognitive and Emotional Control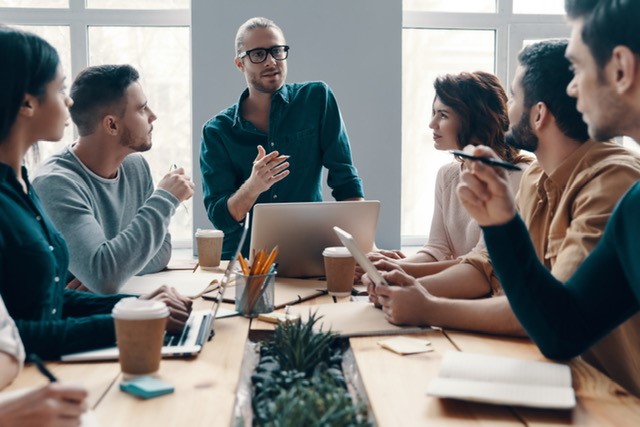 Intercultural Leadership
"With Tanja Dressen I found a sparring partner I can fully trust and discuss any topics related to business on an informed basis. This can be achieved due to Tanja's comprehensive knowledge in business operations and activities, coupled with her unique social psychology knowledge. She is extremely strong in understanding peoples' needs, threats, and what are the motivating factors for people to behave in a certain manner. Her combination of coaching, training, and consulting is perfect to fully understand the complexity of interpersonal differences (no matter whether cultural or generational) and specifically to make a change in one's perspective. I can highly recommend any executive to work with Tanja as she has genuine vision and interest in making a difference to a leader."
Lesley White, Deputy Vice President HR West Europe, Huawei Technologies
"Over a period of 6 months, I prepared very intensively with Ms. Dressen for my expanded new leadership role. Through an extensive potential analysis, we were able to work on my strengths and communication techniques in a time-efficient manner using her CTC method. The result of our collaboration: I was able to achieve excellent scores in the Leadership Development Assessment and thus qualify for my new position. In addition, I feel much more confident and competent in any meetings since then."
Dimi Liberidis, Head of Corporate Security, REWE Group, Germany
"Ms. Dressen is an absolute expert and sparring partner at eye level with excellent analytical skills. Her combination of 100% professionalism and sporty looseness makes her a very special coach. Her concept of working with a team of experts is great. I met Ms. Dressen at our business school over 8 years ago. Ever since I trust her with my ideas and strategies and can say with full conviction that she is the best thing that can happen to you and your business."
Marcel Armon, Executive Chair, AON GmbH, Austria
"Tanja and her team are remarkable! I have worked mainly with Tanja via Zoom together. But I also had the chance to talk about some other topics with her experts. Our work didn't only have a massive impact on me, it impacted my entire business positively. By changing my mindset, my perspective on problems and by enhancing my communicational techniques my past problems seemed to disappear on their own. I couldn't have imagined the possible change. On top of that sales went up by 12% in the following quarter. I am endlessly thankful for our collaboration."
Stefan Sobocan, Director, Lenka B.V., Niederlande
"Tanja is a wonderful to work with and has exceptional expertise in leadership, coaching and motivation! She is very dedicated, self-motivated, methodical and very competent in all what she does. She is not only competent but also has high level of ownership and commitment."
Wassim Aghban, Head of IT Local Services North America East, Henkel AG, USA
"Ms. Dressen and her team helped me understand the needs of the new generation and how to deal with them better. Through the mix of coaching and consulting, I was able to improve my communication quality so much that meetings run much smoother in the meantime. I wish I had met Ms. Dressen 30 years earlier. I would have saved myself a lot of stress and time."
Rüdiger H., Private Equity Investor and former international Entrepreneur
"Ms. Dressen helped me take my leadership skills to new levels. By learning goal-oriented communication, I was able to make my work and that of my team more efficient. As a coach, she is respectful and trustworthy; as a trainer, she is methodical and focused"
Albert Becker, Head of BIM & CAE, Bayer AG, Germany
"Tanja has a very open-minded and direct personality, what makes it very uncomplicated and fun to work with. She is incredibly reliable, target-oriented, always 100% dedicated, and puts all her effort into helping others to achieve their goals to their maximum satisfaction.
I have known her for many years and I can say for sure that I have never met an Executive Coach as her. Every hour I have spent with her was the best investment I could do for myself. Working with her will change anyone's life not only in business."
Damjan Popovac, CEO, BE UNIQUE Jewelery GmbH, Schweiz
"Tanja is very proactive and committed, full of energy radiating and transmitting it everyone around! Empathic and very executive and responsible in obtaining objectives and results."
Rodrigo Plass, Commercial & Marketing Director, Viu Manent, Chile
"I have trusted Ms. Dressen with my business secrets for over 6 years and discuss all my most important decisions with her, whether business related or personal. I don't know anyone who can get into complex processes as quickly as she can. She is a coach of the very highest caliber who I hope will be with me for many more years."
Simin Rabii, Managing owner, Center Apotheken, Germany
"Tanja helped me mentally to establish my second business from the scratch in the right way. She worked with me on my self-management, how to talk to clients and business partners, how to interpret specific behaviors of others, and most importantly how to manage difficult situations. Due to my success, I always thought I am a good businessman. But after working with her I had to realize that there is apparently always room for improvement. I can sincerely recommend any entrepreneur who wants to lift his/her business to the next level to work with Tanja and her experts."
Davor Mladina, Managing Owner, R&B Kamen doo., Kroatien
"Ms. Dreßen prepared me optimally for my new management position. With her support and highly effective method of coaching, training and consulting, I was able to achieve my goals in the shortest possible time and to my complete satisfaction. The first meetings with my new team were to my complete satisfaction. Ms. Dressen is very flexible which made the cooperation very uncomplicated. Highly recommended."
Andre Koumba, Business Manager, Medtronic GmbH, Germany
"Through Ms. Dressen's help, I have developed myself and, as a result, my company. Thanks to her approach, the sessions are extremely efficient and effective. It is unbelievable what you can achieve in a very short time. I highly recommend working with her to anyone."
Frederic Riech, Member of the Management Board, UFA Kinos FSF GmbH & Co. KG, Germany
"Ms. Dressen's extensive knowledge in the areas of psychology and business are two important factors, but by no means the only ones, that set her apart. I can only recommend Ms. Dressen to any executive".
Marcel Taubert, Head of Division Defence & Space, secunet Security Networks AG, Germany